Robin L. Cabral, MA, CFRE – Principal
"Development Consulting Solutions" – Robin L. Cabral, MA, CFRE is the one and only outsourced development professional providing value-added interim development staffing and consulting services with razor-sharp monthly result objectives and benchmarked deliverables.
With her over 25 years of experience, she has raised millions of dollars for small to mid-sized organizations.
Her hands-on results-driven approach to raising money comes directly from both her experience assisting worldwide, national and local organizations and her cutting-edge Masters of Arts degree in Philanthropy and Fund Development from Saint Mary's of Minnesota.
Robin is also an AFP International Master Faculty Trainer and presents nationally and online.
She works with nonprofits that want to position themselves to build capacity and generate MORE fundraising prospects, BETTER donor relationships, and BIGGER fundraising dollars.
She is the leader in providing outsourced Nonprofit Fundraising Development Services, interim development services, and coaching and assisting smaller organizations in their first campaigns; annual, capital, and endowments.
Please give me a call. I am here to help you!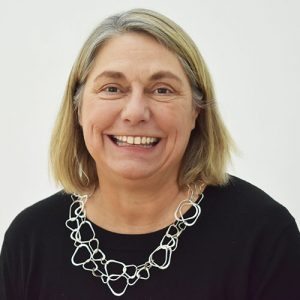 Martha Yules
Strategic Fundraising and Business Development Consultant
For the past 13 years Martha Yules has worked in the nonprofit arena for independent schools and religious institutions. She joined Robin Cabral at Development Consulting Solutions in May 2018. In her previous career, Martha worked in advertising and media sales, with her most notable position at Newsweek Magazine in Los Angeles. Today, she and her husband Sy have four grown children and live in a Queen Anne home in Padanaram, MA.
DCS Robin L. Cabral, MA, CFRE | Development Consulting Solutions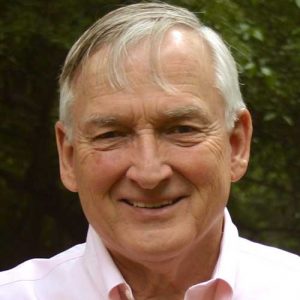 Dwight Lueth
Strategic Fundraising and Business Development Consultant
Dwight has been in the development field for over 40 years. He started in the profession completing research on local and national foundations for a regional fundraising consulting firm and later for his client base. In 1973, he was recruited by Massachusetts General Hospital to be their first director of foundation giving. Then in 1976, he left MGH to form Dwight R. Lueth Associates, a full-service fundraising consulting firm. From 1976 through 2014 his firm assisted over 135 nonprofits with their fundraising programs, ranging from small and emerging nonprofits to regional and national iconic charities. Loving his work, Dwight continues to counsel and assist a limited number of nonprofits with their fundraising and strategic planning. Dwight lives in Wellesley with his wife, Sharon Baker Ph.D., director of a program at the Brockton VA. They have a son and daughter in college.
DCS Robin L. Cabral, MA, CFRE | Development Consulting Solutions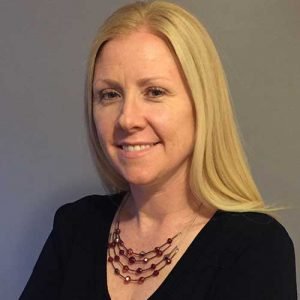 Noreen Winderlick, MBA
Fundraising Project Consultant
Noreen Winderlick has over 20 years of experience in professional services, with a Master's in Business Administration from the University of Massachusetts at Dartmouth. Noreen joined DCS in November of 2017. She is responsible for a wide range of projects, including researching, writing, and editing of fundraising development-related communications and materials such as grant proposals, case for support documents, direct mail appeals, blogs, social media content and more. Noreen's work experience includes 17 years with Citizens Financial Group, several of those years serving as a Treasury Finance Vice President in a senior risk analyst role. She brings her corporate expertise and knowledge of multiple technical applications and databases to the DCS team. Noreen combines this experience with her analytical skills and keen eye for detail to provide exceptional service for our clients. She resides in South Dartmouth, MA with her husband and two young boys.
DCS Robin L. Cabral, MA, CFRE | Development Consulting Solutions
A listing of career accomplishments of Robin L. Cabral, CFRE principal of Development Consulting Solutions.
Annual Fund
Restructured a regional-wide congregational fund development office for a recently consolidated religious order of six different geographic areas.
Conducted full-scale audit and assessment and produced a plan of recommendations for department start-up.
Developed a full-scale fund development plan both short and long range to increase contributed income from $1,000,000 to $5,000,000 in three years that was both local and regional in nature.
Implemented major gift, planned giving, more aggressive annual fund, and online and offline integration.
Revitalization of organization special events.
Capital Fund
Implemented a $4.5 million capital expansion project, as well as maintained annual giving efforts in a one-person development shop.
Largest gift leveraged included an outright gift of $500,000 with the donor making a total of $1,000,000 to name a facility.
Overseen a $600,000 capital expansion project for a recently merged organization.
Management
Restructured development office to better align with sources of contributed income and lead a department of five "generalist" members.
Collaborative in nature, fostering greater relationships with key departments interfacing with fund development including Finance and Communications.
Overseen multiple agency name changes and resulting branding consistency.
Increased development office utilization of volunteers to maximize staffing resources.
Served as agency interim executive director.
Worked to ensure organization philanthropic culture change building a resulting "culture of philanthropy."
Development Consulting Solutions prides itself on being the small non-profit consulting firm serving clients throughout the Northeastern United States. As such, they provide exceptionally credentialed service to these organizations through a value-based approach and an in-residence based model.
It is Development Consulting Solutions philosophy that a consultant can only actually know an organization's mission and culture when they spend a set number of days per month in residence at the organization. They not only provide exemplarily strategic advice but also implement this advice through acting as interim development staff and as campaign solicitors.
Unlike other consulting firms, the consultant bases the fee structure on the campaign goal to stay within campaign cost ranges that a donor would find acceptable. In most cases, this range is between 7 -10% of the actual campaign goal.
Schedule Free Session
Schedule your first 30-minute complimentary session to see if we are a great fit!